Men with a proven record!
Psi Pi Chapter was chartered November 12, 1975 with the assistance of E. Hyburnia Williams – Rho Psi 1954. Psi Pi chapter has serviced the Clarksville & Ft. Campbell community for 40+ years.
VICE BASILEUS
Ivan T. Mosby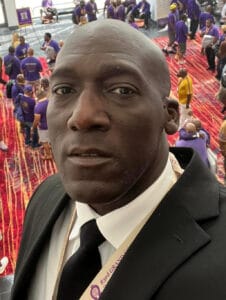 support us and change the course of a child's life today!